The BUILDUP technical workshop is a five week, six series series with Google, Twitter, UBER, Galvanize and TechCrunch starting May 26th. The workshop series co-led by Google, TechCrunch, Uber, Twitter and Galvanize is targeted at individuals considering new careers in tech, launching a startup or building a product, or interested in attending a code school. The series is also geared toward junior engineers, developers and designers, college students, or entrepreneurs looking to sharpen their current tech skill set.
---
Instructor
Samantha O'Keefe, Startup Battlefield Editor, TechCrunch

Samantha O'Keefe, leads TechCrunch Include and the Startup Battlefield. In her role, Sam supports social enterprises selected to participate in Include,TechCrunch's recently launched diversity partnership program. As part of the Startup Battlefield, she scouts, selects and coaches early stage companies to launch at TechCrunch Disrupt.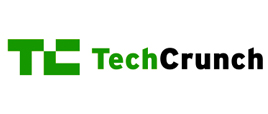 Samantha O'Keefe, TechCrunch Include and the Startup Battlefield lead a workshop on how to pitch your startup to press and investors with BUILDUP at Galvanize in San Francisco.
More information about the workshop can be found here:
http://buildup.vc/learn-how-to-pitch-your-startup-to-investors-and-press-with-techcrunch-and-buildup-on-june-10th/
---
You can view more photos on the following social networks
Google+: https://plus.google.com/u/0/b/107210600059771871270/photos/+BuildupVcpage/albums/6162621535212148177
Facebook: https://www.facebook.com/media/set/?set=a.503530416467216.1073741849.300545003432426
Flickr: https://www.flickr.com/photos/124948989@N06/