The BUILDUP technical workshop is a five week, six series series with Google, Twitter, UBER, Galvanize and TechCrunch starting May 26th. The workshop series co-led by Google, TechCrunch, Uber, Twitter and Galvanize is targeted at individuals considering new careers in tech, launching a startup or building a product, or interested in attending a code school. The series is also geared toward junior engineers, developers and designers, college students, or entrepreneurs looking to sharpen their current tech skill set.
This session will review some of the techniques you can use, with the help of Twitter's free mobile toolkit Fabric, to make your first release go smoothly and do well in the app stores. We'll talk about beta testing, crash reporting, and then how to track your success in the first weeks after launch.
---
Instructor
Bear Douglas @beardigsit, Manager of Developer Advocacy at Twitter

Bear Douglas is a Developer Advocate at Twitter, where she works with teams of all sizes to make the most of Twitter's platform and get traction. Former @fbplatform, @strobe, and community organizer for @emberjs.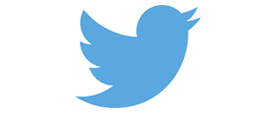 ---
Course Details
Date: Tuesday, June 17, 2015
Time: 6:30 PM – 9:00 PM PST
Location Galvanize, 44 Tehama Street, San Francisco, CA 94105
---
Free Code: friendsofbuildup